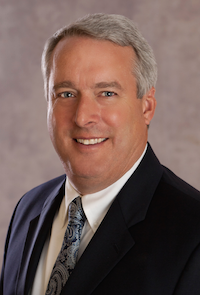 EXPERIENCE
With the kind of know-how that comes from 30 years of successfully selling real estate, Paul can handle the most complicated real estate transactions. Combined with his insight into your community, Paul has become our local expert at putting together smooth, trouble-free transactions, and lots of them.
COMMITMENT
To do an even better job for his clients and to stay ahead in a very competitive field, Paul continues to attend real estate seminars and classes. He holds the prestigious CRS designation (Certified Residential Specialist), an advanced professional recognition, awarded by the Realtor® National Marketing Institute and his held by less than 5% of all Realtors® nationwide.
HARD WORK
Paul is a dynamo working full-time (and then some) at his profession. Clients can always reach him easily and can count on a quick, helpful response.
ENTHUSIASM
You would be hard-pressed to find a Realtor® with a more enthusiastic or positive attitude. Paul loves what he does… and it shows!
INTEGRITY
Paul has personally assisted hundreds of families with their housing needs. People trust Paul with their single largest asset, it"s a responsibility that he takes very seriously. He gives a 110% percent because he knows that his clients" success is ultimately his own success.
RESULTS
Paul is consistently a top Realtor® in your community. While past results may not be the only measure of success, when it comes time to sell your home, can you think of anything more reassuring to go by?
PROFESSIONAL ASSOCIATIONS
Massachusetts Association of Realtors®
Greater Boston Real Estate Board
CRS – Certified Residential Specialist
GRI – Graduate Realtors® Institute
RE/MAX Platinum Club Member
RE/MAX Hall of Fame Member
Licensed Real Estate Broker
FAMILY & COMMUNITY
Paul and his wife Sheila live in Norwood, with their children Kayla, Alanna, and Paul. As an active member of the community, Paul is a Board of Director for the Norwood Bank, has coached multiple youth sports teams, and dedicates his time to building a stronger Norfolk County.